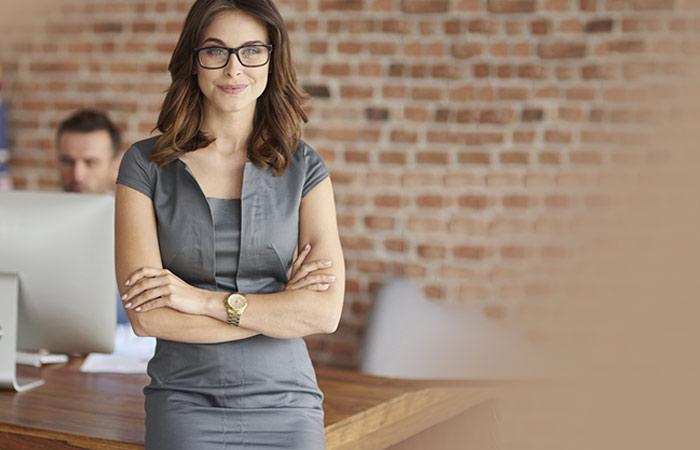 How to dress up for different occasions is the trickiest part of fashion. Different moods demand different styles which leave you bewildered. But, allow us to help you pick clothes for your date nights, interview, get together, or office. You create your impression by the kind of clothes you wear. So, get ready to learn the things you need to about dress up.
For Dates.
Date nights can be overrated, but you need to look presentable and your very best. Showing up to have a good time depends on how comfortable you are. Putting on a tempting, seductive bodycon dress is hard to resist but trust us that is not what you should be wearing. This doesn't mean you should head out in your pajamas. Balance and moderation is the key. You have to wear clothes that you feel comfortable in. Go ahead and check out the place that he wants to take you to. This will give you an idea about the place that you are going to go to. If you can wear heels and feel comfortable in them, then go ahead and wear it. But, if you don't like the pain they put you through choose flats or ballerinas. Whatever it is that you are wearing, make sure you don't wear too much makeup. Wear something that helps you feel comfortable. Choose airy and breathable clothes. If you want to add some zing to your clothes, choose black tights and a white shirt. You can even add a blazer to it for final touches.
For an interview.
You desperately want that dream job of yours; then it is time you dress accordingly. Choose clothes that will help you look subtle, powerful and extremely confident. Put on a pair of black tights and pair it with a button-down shirt. Invest some money in a well-fitted blazer, and you will create the formal look you want. You can even wear a shirt or top of slight detailing. Keep in mind it should be subtle. If you're going to experiment with your look, then try a dress. Keep in mind it has to be classy and extremely tasteful. Choose deep red, turquoise, navy blue or something that speaks volume of your fashion statement. You have to watch out for the hemline and the neckline of the dress. Never wear clothes that reveal your cleavage. If you choose a dress that is of bright shade, then keep in mind the rest of the attire should be modest. Pair your clothes with black pumps. If you are not comfortable in heels, then pick flats. Pointed ballerinas add the sleek and elongated look you want to your feet. If you want the best place to shop for then choose couponhub.ca. This e-commerce website is best suited for tastes and preferences. You will get the kind of discount you want on your purchases and end up saving a lot of money everytime you shop.
For office.
You want to look your best every day without any questions asked. Not only does your performance speak volumes about your work but your attire does it too. It is way trickier for a woman to dress up for office than it is for a man. The many choices that a woman is presented with can easily mess with her head. If there is a dress code in your office, then you have to follow it without any questions asked. Buy clothes that fit you well. Extremely tight garments or extremely loose ones will not create the right impression. It is best to wear clothes that have been custom made for you. No matter what is going on in your life, you have to keep it together. Never be a sloppy dresser or wear too much makeup to your workplace. Stylists feel one should never walk out of their home in messy, unkempt or wet hair. Invest your money in a few tights, trousers and dresses. Keep an eye on the neckline and hemline of the clothes. Another critical thing to keep in mind is the kind of cologne you are using. Don't wear too much of it.
The tricks of dressing up for an interview, date or office lies in this article. Apart from keeping an eye on what to wear and how to wear it, you should also think about your comfort. Never wear something that makes you uncomfortable. Follow this article as your holy grail, and you will be covered.