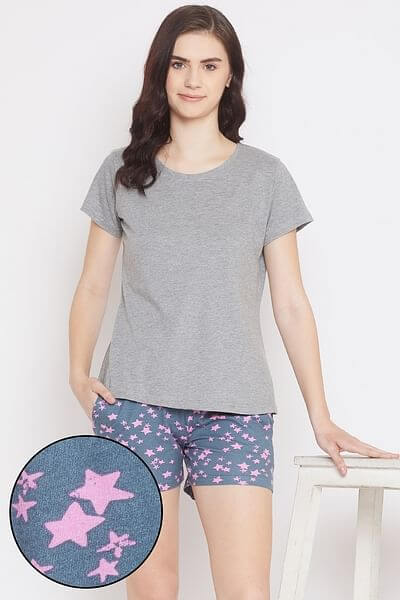 One thing this pandemic has taught us is that no amount of night suits is enough.
Especially with the whole work from home situation, it is essential to pick suitable nightwear online.
The secret to a good night's sleep highly depends on what you wear at night, could be from cotton night suits to pyjama sets; they are all available online. But choosing a ladies night suit online can be a tricky task.
With the number of options available, it can get confusing to pick the right one. You should not overlook the fabric, quality and other essential details while purchasing nightwear online.
Five things you need to know before purchasing a night suit for women online are:
1.Check The Fabric
There are a lot of fabric options when it comes to nightwear online, from satin to cotton. Always make sure you know the type of fabric you're the most comfortable in and pick accordingly. If you are looking for a lightweight and comfortable fabric, it has to be pure cotton.
Cotton is highly breathable and allows air circulation throughout your body while you sleep. Cotton is the best during summers for both great comfort and style; they also make the perfect loungewear.
2.Consider The Climate
Another significant factor is to look at the climate conditions to make a perfect choice. If summer is around the corner, pick accordingly, pick cotton shorts sets and tops made out of 100% cotton.
The more airy your outfits are, the better you feel in them. In winters, pick more full clothes like full pants and pyjama sets from the nightwear range.
3.Method of Care
This is something a lot of people consider while buying night suits online. It would help if you always kept in mind the preferred method of care. Some clothes are machine washable, but some need hand washing and special care.
The best is to pick the night wears that need little to no special instructions regarding their maintenance. If you are looking for everyday night dresses, then go for durable fabrics or easy to clean materials.
4.Comfort Comes First
Another very essential thing to consider while buying night suits online is comfort. They have to be super comfortable. All you look forward to is a relaxed night, so make sure you pick the most breathable cotton nightwear.
If you like sleeping with fewer clothes on, you can pick shorts, and if you worry about looking good at night, then babydolls, and if you are into a cosy pair, like satin pyjama suit sets.
5.Check The Return Policy
Before you place an order online, check the websites return policy. The products should be easily exchangeable and have a straightforward procedure with exchange and return if the night suits are not the ones you initially wanted.
Check out Mystere Paris for the best and the comfiest nightwear for women online. They have a wide range of designs and nightwear sets made up of pure cotton that are very durable and breathable.