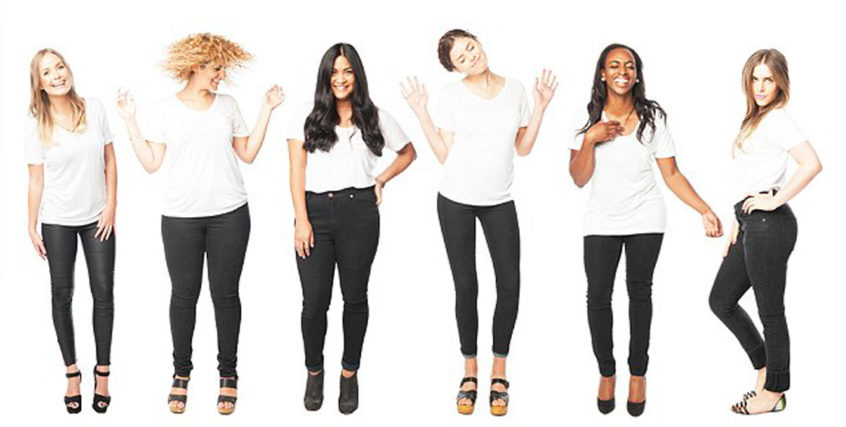 Way of dressing has always been associated to a person's overall personality. Your dressing style makes a bold statement that you are as a person. The first hack to dressing up like a doll is identifying what's your body type firstly and then dressing accordingly.
Plus sized women often find it difficult to know what suits them and are often nervous about the fact that will a dress look good on my curves?  Renowned brands like Curvy Fashion Plaza have a huge collection of wardrobe for full-sized women. Here is a dress-up guide that can come in handy for all the curvy women around the globe and help you dress according to your body structure;
Apple Body Type: In this body type most of the weight is focused on the midsection of your body, around the waist. This makes your belly a bit bulky giving out a round look. If you have a similar body structure then your goal is to divert the attention from mid section of your body to appear trimmer and more beautiful. Scooped or V-necks are the collar types you need to look for as they create an illusion of a longer torso packed with a slimmer belly.
Pear Body Type: Women carrying a Pear body type often tend to have more of the weigh accumulation in the lower part of their body. As a result fully developed thighs, a comparatively larger hip are and large waist make the shoulder area appear narrower. Your sole goal is to bring the upper and lower body in a similar proportion. For such body type structured jackets work like a charm. In other cases you would like to have tops that have a padded feel in the shoulder area so that your shoulders appear to be broader.
Hourglass Body Type: Such body types are already in a similar proportion with most of the weight gain in the hip area and a defined waistline. Otherwise, the distribution of weight is similar in the upper and lower half of your body. In this case you should look for dressing in a way that showcases your midsection. Wear dresses that are cut according to the natural line of your physique. High-waist skirts, peplums and shaped jackets are few clothing types that look best on an hourglass shape.
Inverted Triangle Body Type: Inverted Triangle body stricter refers to the scenario where the shoulders are visibly broader than rest of your body including the hip section. All you need to do is divert the attention from your torso and bring the upper and lower part of your body in balanced proportions. One way of doing this is by wearing light toned tops with a brightly colored bottom and shoes. A pair of wide-leg pants topped with a beautiful tunic is one of the best dressing options for women carrying an Inverted Triangle body structure.
By going through this article you can determine your body type and find the most beautiful dresses that compliment your body type at https://curvyfashionplaza.com/en .